I've just run my ISP's speed test tool which is something that I occasionally like to do to see how fast my broadband Internet connection is, and to see whether I'm getting anywhere near the 8 Mbps that I'm supposed to. So imagine my surprise when it came back and told me that I'm connected at nearly 31 Mbps!—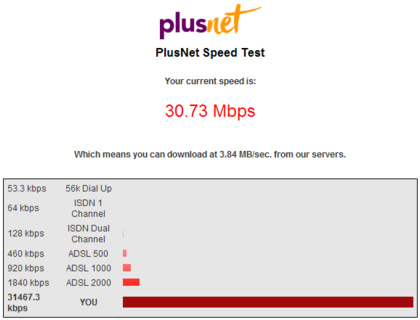 My connection feels snappy, but not that snappy. I thought I was in France for a minute. I took a look at my router's status screen to see what was really going on: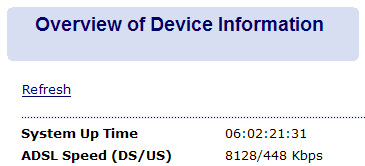 At least I do appear to be getting my full speed quota, which is more than can be said for many people who were upgraded from 2 Mbps, judging by some of the posts on my ISP's forums.